We Prescribe Medically Proven Hair Loss Treatments.
Finasteride
1mg
Finasteride
5mg
Dutasteride
0.5mg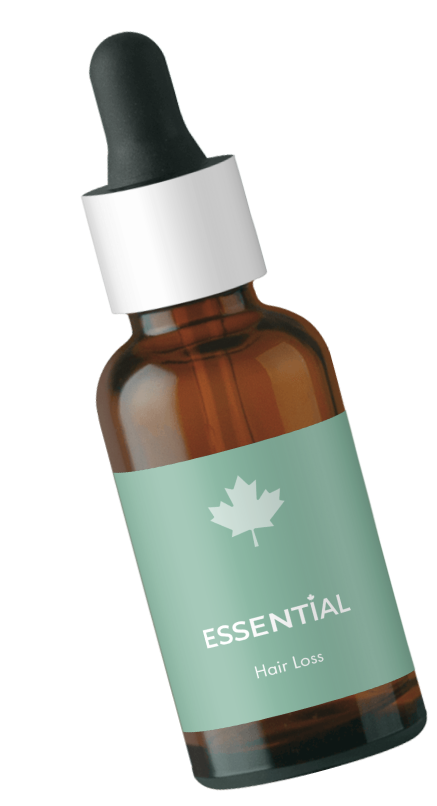 Minoxidil
5%
The Most Convenient Way To Regain Control of Your Hair.
Reduce Stress of Doctor Visits
No waiting rooms, no awkward face to face conversations. Handle everything discreetly.
Generic Medication
We carry generic medications which are 80% more affordable than name brand and are just as effective.
Free + Fast Shipping
Your treatment will be delivered to your home in discreet packaging within 2-5 days of prescription approval.
Canadian Medical Professionals
Our medical team is trained and licensed in Canada and experienced in hair loss treatment.
How Much Will
This Cost Me?
$39
+ Medication Cost
(from $13.33/month)
Includes:
Full hair loss evaluation and ongoing care by our medical team
Hair loss medication discreetly shipped to your home every 3 months
Switch between any of our hair loss treatments at any time
Prescription guaranteed or a full refund if you are declined the prescription
Start Online Visit
What our patients have to say
"The people at Essential have been great. They are quick to reply, answer any and all questions you have, and make approvals for prescriptions painless and convenient. Would highly recommend to friends and family."
- Jordan T.
"Amazing Service at Essential Clinic, they've helped me find the right prescription for my hair regrowth and I have almost doubled my hair volume since I started with them six months ago!
- Paul K.
Frequently Asked Questions
How does hair medication work?
Both finasteride and dutasteride work by blocking the conversion of testosterone into DHT, a hormone that causes male pattern baldness. You'll notice less hair fall and thicker hair within 3-6 months of starting treatment, and increased hair growth with continued use.
How much will the medication cost?
Medication cost will depend on the drug and any insurance coverage you may have. Hair loss medication starts from $13.33/month.
Are these treatments effective?
In short, yes, but as with all medicines, they don't work for everyone. Our prescription treatments stop hair loss for 90% of men and 65% will see regrowth. If you stop taking the medication, it stops working.
Is the consult fee covered by employee health insurance plans?
Yes, this fee is reimbursable by most benefit plans that include a flexible health spending account. Check with your insurance provider for your exact policy. We're happy to provide receipts compatible with your insurance provider's reimbursement requirements.
Does the consult cost include price of medication?
No. Medication pricing is separate from the consult cost and payable directly to the pharmacy.
What is your refund policy?
Your order will be fully refunded if you are declined a prescription.